Dog Training Classes
Thinking about DOG TRAINING CLASSES?
WRONG APPROACHES TO DOG TRAINING

MYTHS EXPOSED
Classes are a good place to socialize your dog.

False It sounds good though. Dogs learn to socialize with each other when they are six to eight weeks old in the litter, the Critical period. Aggression or fear very often gets much worse from well-meaning attempts to break this behavior in classes.
If you were scared of heights, would hanging you off the top of a tall building make you less or more fearful of falling? If you need to teach your dog good manners in public, remember the 3 phases of dog training–learning, correction, then distraction proofing. Classes have it backwards making it much much harder to train and socialize your dog.

Classes are a good place to teach your dog to behave around distractions.
False What classes have kids on razor scooters or families having picnics, real life distractions? If you want your dog to behave around kids on razor scooters, for example, you need to train your dog first, then introduce distractions.
Classes are NOT appropriate for…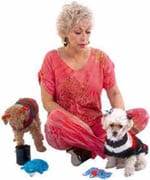 People who are easily embarrassed or have anxiety, professionals, business people, busy people, people on tight schedules, children, teenagers, the elderly, those who are frail or have disabilities, or IF YOU NEED RESULTS "NOW!"
For behavior problems, group classes are totally ineffective and often make problems worse.
Dogs often get stressed-out in classes and become withdrawn, depressed or aggressive.
If you have a small dog or a puppy, there is a good chance it will get attacked by a larger dog. People in classes often can't control their dogs, which often slip out of their collars and attack other dogs in class.
Don't take our word for it, go watch a class and see dogs lunging and snapping at each other!
Group classes have it backwards
Classes make dogs resistant to obedience by putting distraction first. The three phases of dog training are: #1 Learning, #2 Correction, AND THEN #3 Distraction. Classes often stress-out dogs and make them fearful or neurotic causing a host of undesirable behaviors at home such as self-mutilation and dominance.
PROBLEM: DOG OWNERS DO GET SPECIAL ATTENTION IN CLASSES
The trainer may ask you to leave.

Most people feel humiliated and embarrassed in classes and quit

All the other people in class may stare at you like you are mean or clueless.

You may be ignored and treated unfairly.
A trainer cannot solve problems in the home when she has never been there. People's perspective, or what they say, is often the exact opposite of what a trainer sees at the home. People do not connect certain things to problems. Trainers always need to to see what is going on at the home for themselves to end troubles.
What you want to look out for

WHEN THEY SAY HOW LONG IT TAKES – It does not take a six weeks course to learn "sit", "down", "stay", "heel" and "come" on a leash. We teach all this and much more in one to three lessons, and teach off-leash training in 4 or 5 lessons!
The trainer should be able to get your dog to lay down during the first lesson. There is NO EXCUSE for not being able to do this, period. If it is a 140 pound Great Dane or a Shar-Pei that bites, a good trainer can get your dog to lay down the first lesson.
Don't endanger your dog or make it even more aggressive.
Choose a trainer who specialize in controlling undesirable dog behavior. The best dog trainers spend a lot more time with the owners than with the dogs and often have college degrees in Psychology or Counseling. Good trainers understand problems which may arise in the future and teach you to control them too.
Special Breed Trainers. . . Even if you do not have one.
Individual temperament, litter constellation, experience and genetics can account for a dog's behavior more than what breed it is. Hence, a Poodle or a Cocker Spaniel can be much more difficult than a Pit Bull or a Doberman Pinscher. A good trainer is prepared to work with any dog breed, of any age and of any temperament. Be leery of trainers who specialize in puppies or typically "easy" dogs. Conversely, be leery of trainers who purport that their success with big dogs such as German Shepherds equates into being an expert with all dogs.
DOG TRAINING IS A PROFESSION THAT REQUIRES MORE THAN COMMON SENSE
– Just like you can't be a doctor, lawyer, veterinarian, police officer, etc. by only possessing common sense, neither can you be a dog trainer/behavior consultant.
Amateur and hobbyist dog trainers are nice people who love dogs and care about them.

When you need results and are paying good money, do not be misled by them.
…………..

…………………………………..

Why Choose Us Over Food-Bribery Trainers
You want someone who can get your dog to obey your voice quickly without yelling, violence or bribing with food. Who wants a dog who doesn't listen unless you have treats?
Obedience is you asking your dog to do something and he does it because you say so, and not because the dog is going to get food or be punished.
Be forewarned, the words "Positive Reinforcement, Luring and Operant Conditioning." are code for bribing with food. Folks, don't waste your time and money on this nonsense and call us to learn how to train your dog fast without food or violent methods. The cruelest method is the one where the dog never gets trained and the dog no longer respects the owners and is biting people as a direct result of owners trying to train their dog with food. Then the dog has to be euthanized.
If you do not see dramatic results during the first lesson, you probably never will. Either it happens right away or it probably will not ever.

……………………….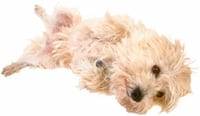 CLASSES. . .Just About The Worst Way To Train Your Dog
DEFINITELY call us before you do something crazy like enrolling your dog in an obedience class.
DAVID BARON'S SUPERDOG
America's #1 Dog Trainers