Trained Public Access Service Dogs For Sale     

You get a well-bred AKC, trained service dog where everything has been done right from the day your puppy leaves the breeder. 

 7-year Health Guarantee on all our AKC registered dogs.

The most well-trained Off-Leash Obedient Dogs available anywhere.
The day you get your service dog, you will be able to take your dog to work with you, to school, to the mall, to church, you can travel with your dog, anywhere you go you can take your dog.  You train your dog to perform tasks that assist you with your disability.  Training  and support is provided for you for the life of your service dog.  
IF YOU QUALIFY FOR A SERVICE DOG, we would like to invite you to visit us here at DogAnswers Ranch to experience the most loving, caring, well-trained service dogs available to you at any price.  Everyone says they train service dogs, but there's are not as well-trained as the ones we have to show you. 
How much does a service dog cost?
You save a lot of money dealing directly with us and get a much better-trained dog.  Who wants to wait 2 to 5 years anyway?  Forget waiting lists and paying $38,000.  We have the most-trained and desirable service dogs of any trainer, and we still have your dog available for sale.
Watch the 6 short videos on this page, and if possible, go on Facebook and see every dog we trained since 1998.  No service dog trainer has better references or more well-trained dogs..

Call now before someone buys your service dog and you have to pay a lot more money and wait 2 to 7 years or longer.  
 

You can still buy a trained service dog from us that costs less 

and have it to take home in 2021.

        4 months old "Luna" and "Gunner" being Off-Leash trained with Positive Reinforcement. 
No one loves dogs more or gets better results with them.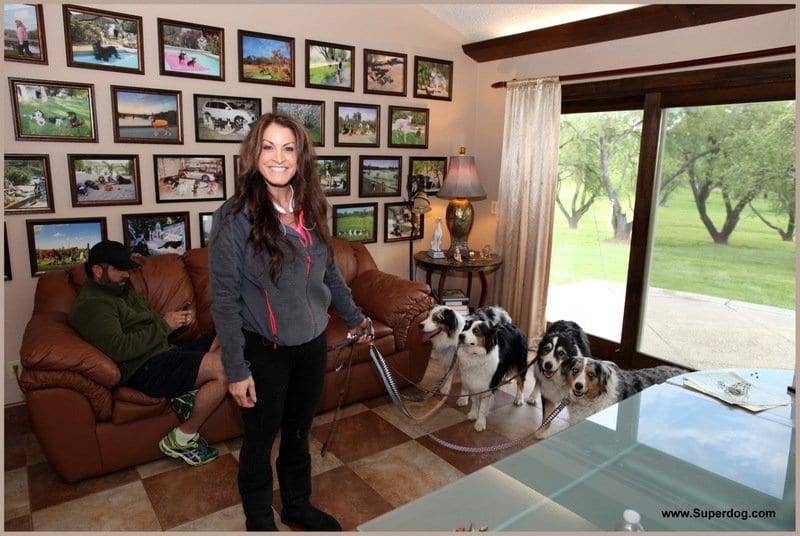 For 22 years Superdog has been giving dog owners what they really want. . . .
CRAZY GOOD DOG TRAINING not offered by other dog trainers.
Most of our clients are MD's, RN's, teachers, business owners, police, fire and other professionals. We have many former clients who were 100% satisfied with our training and would be glad to talk to you if you need references.