Mena the German Shepherd Service Dog
Mena has been in service dog training to be good in public so she will even behave on airplane flight.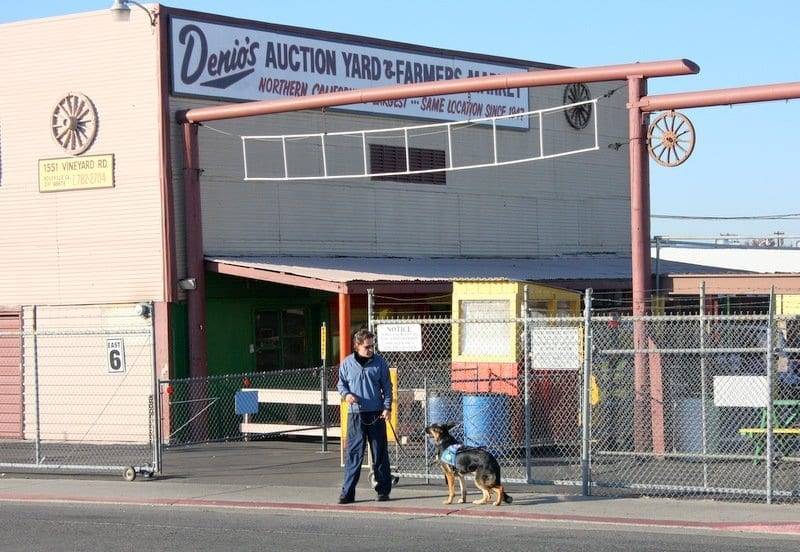 Denio's Auction is a famous flea market In Roseville, California.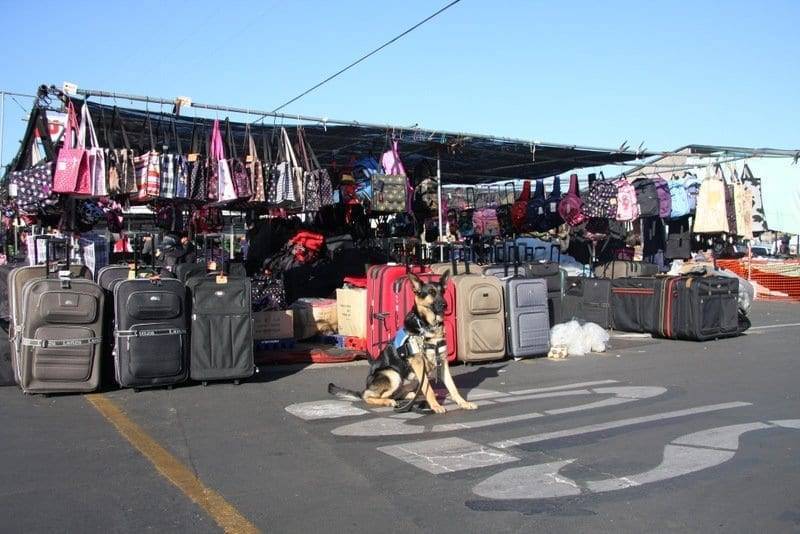 Mena sniffed all the bags for drugs and other contraband.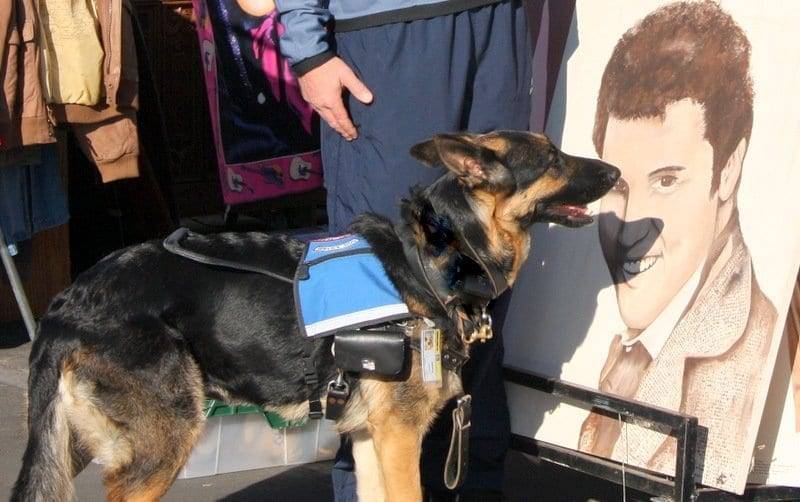 She found this portrait of Elvis Presley and was fascinated.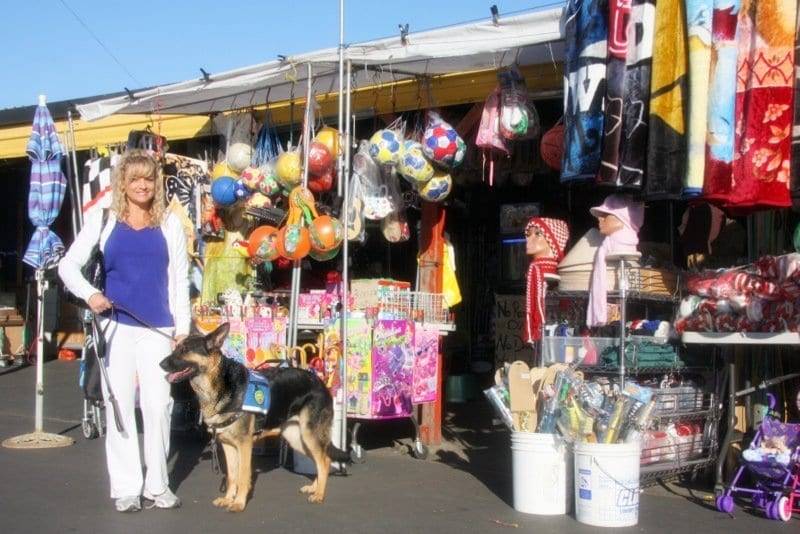 The flea market is a very colorful place to train dogs.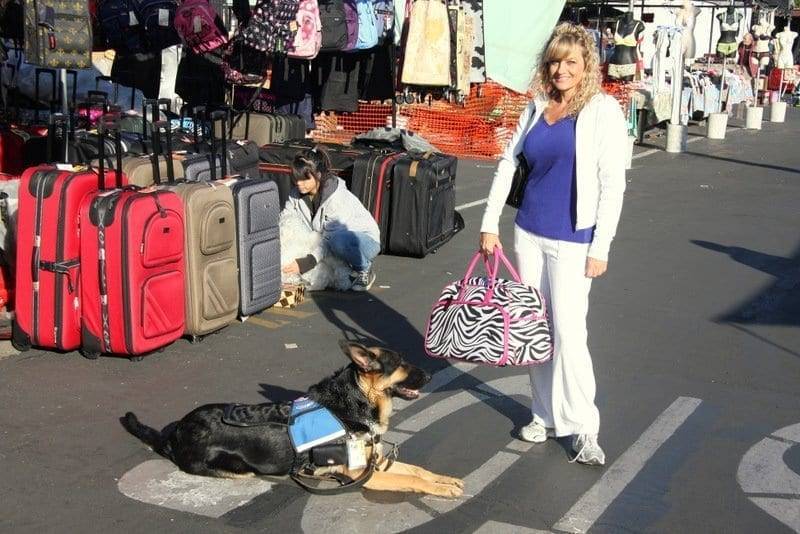 Mena picked out this travel bag for Niki.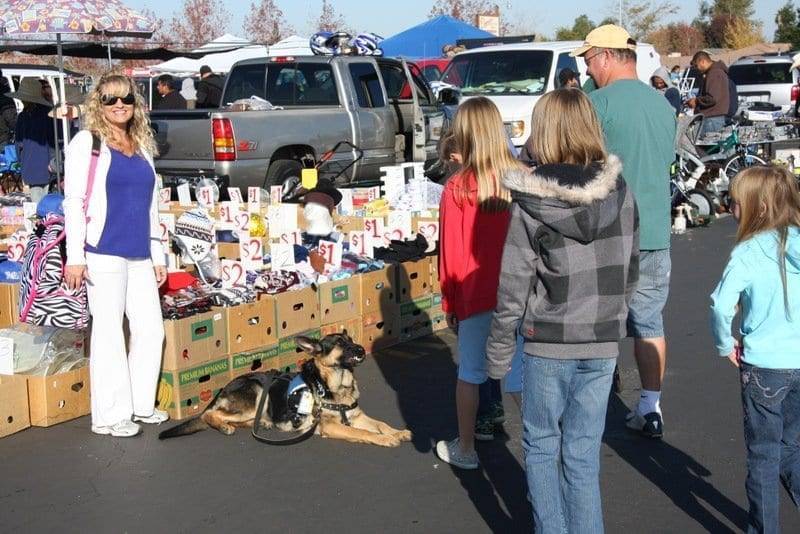 Mena did perfect with people and was great off-leash.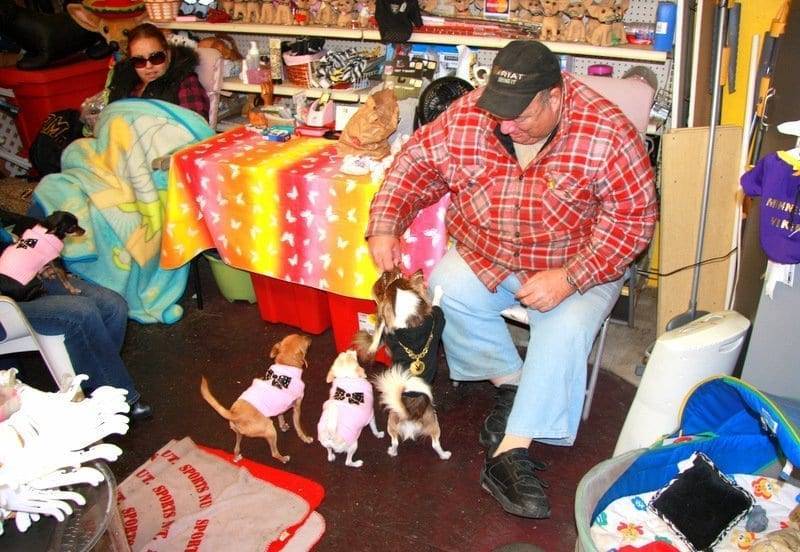 Everyone enjoyed the doggie clothing store.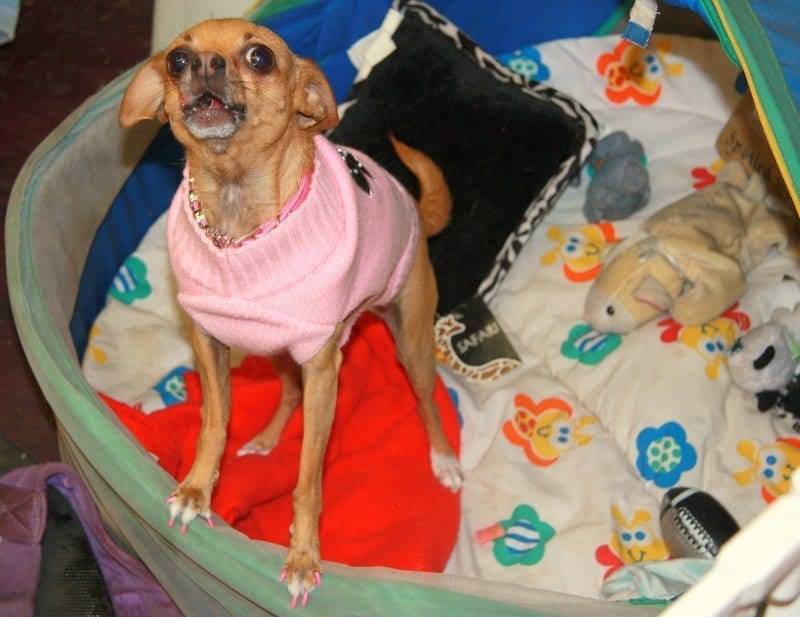 This was the most aggressive Chihuahua of them all.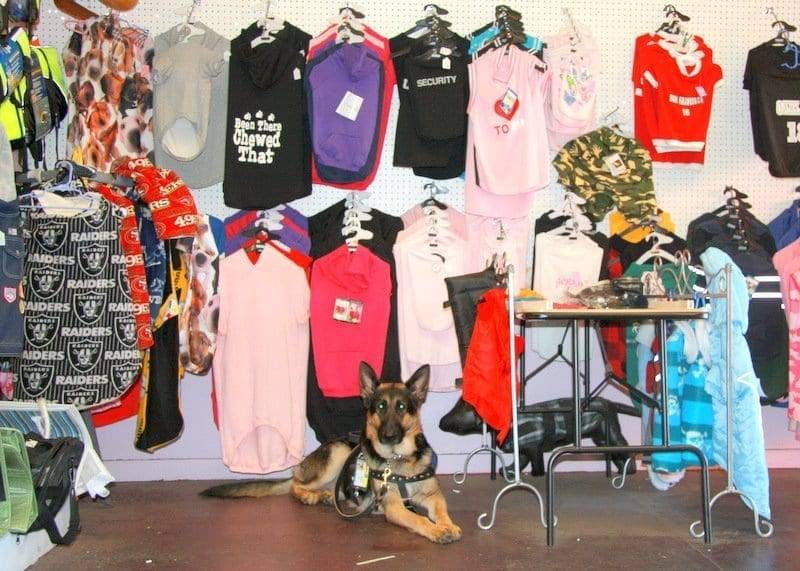 What is different about the Superdog program is clients get the same results from home lessons even with mixed and small breeds, and family pets.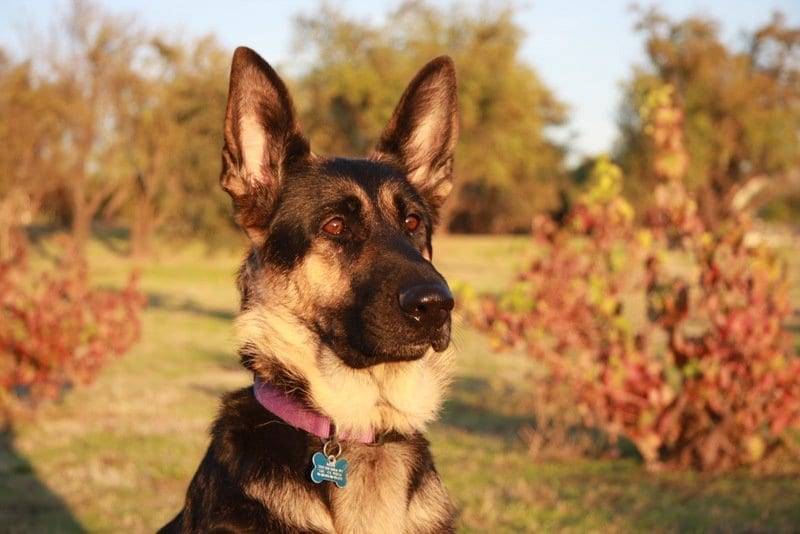 Mena looks like the German Shepherd that everyone wishes they had, but Superdog gets the same results with other breeds.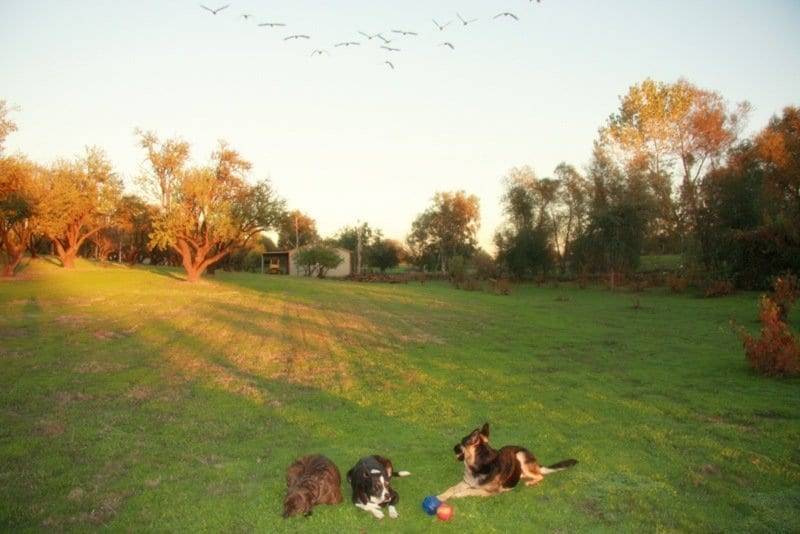 Mena and her friends watch the sunset and migrating birds.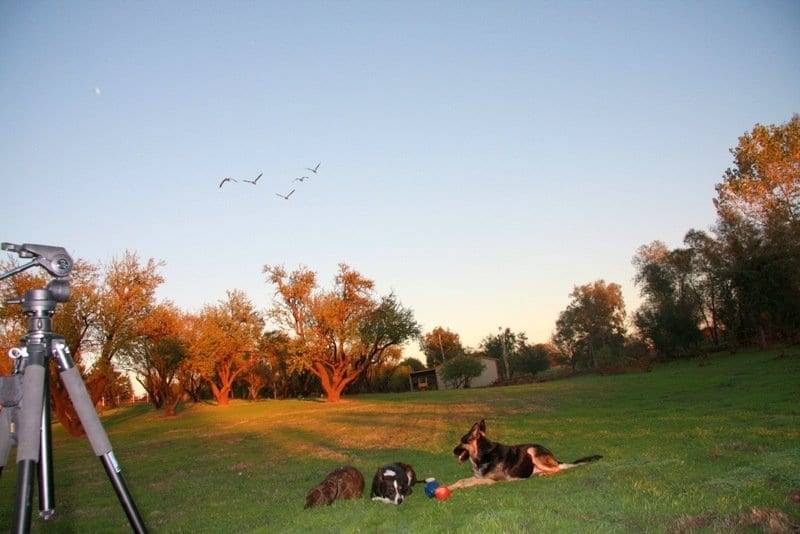 It was a nice fall evening after a pleasant day in the 70's.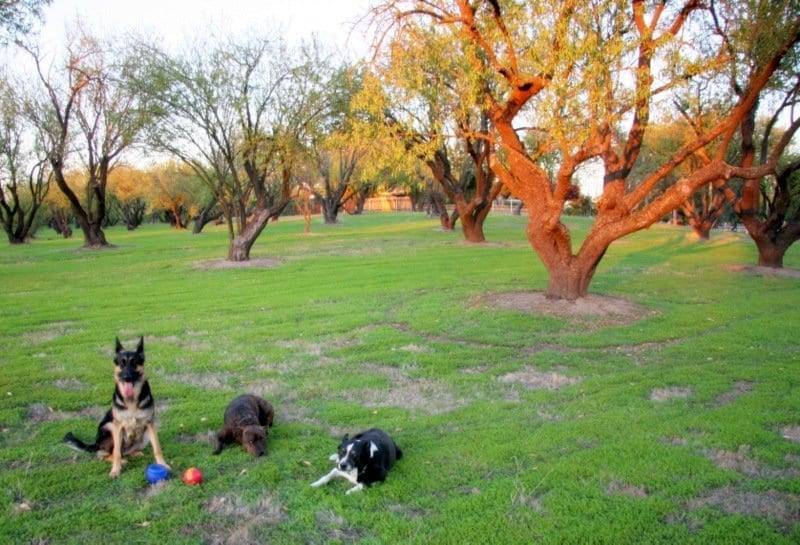 Look at how good the Pit Bull "Rocco" and "Archie" the Border Collie are. They didn't break "Down-Stay" like the German Shepherd.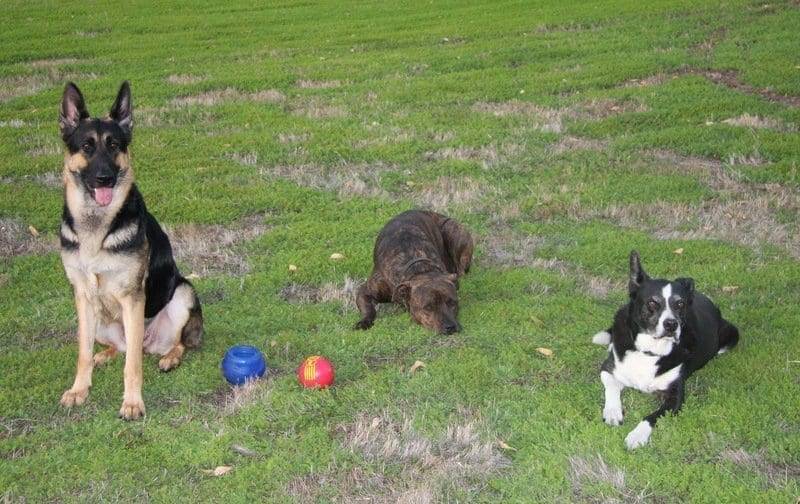 You have to admit Mena is a good-looking German Shepherd though.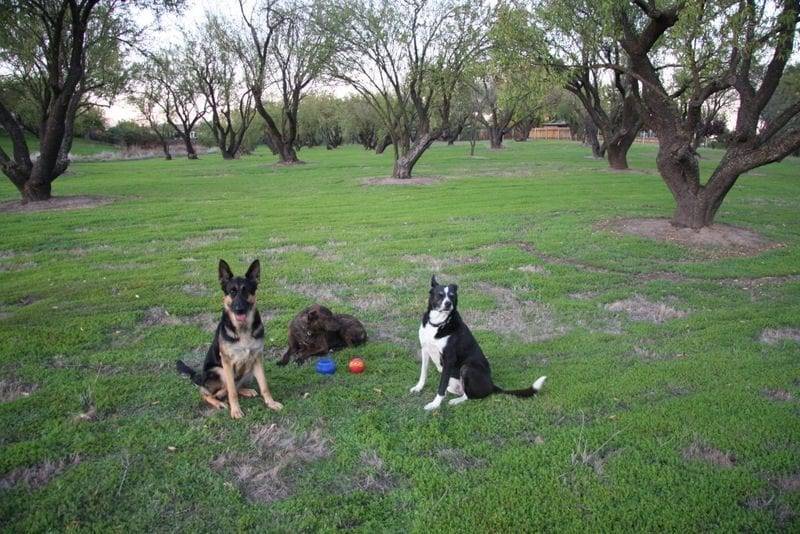 Mena's new owners already have a German Shepherd male and are excited to replace the female dog they recently lost.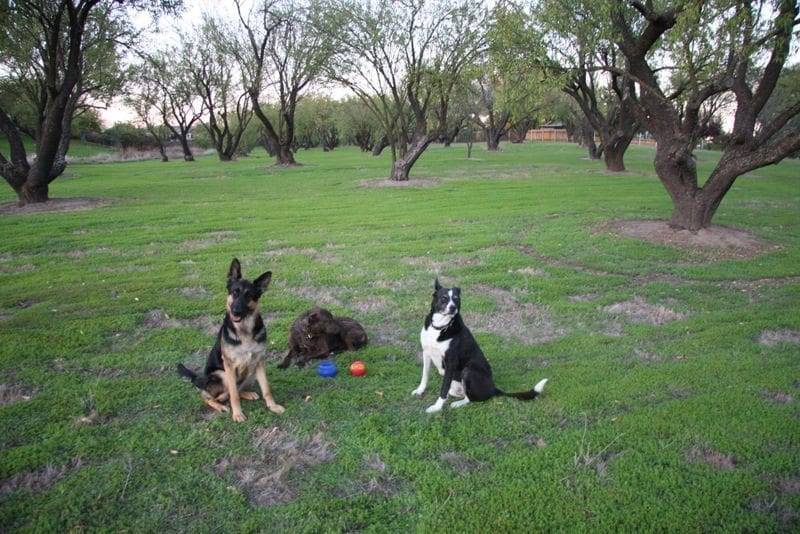 Mena has a great personality and is very obedient off-leash.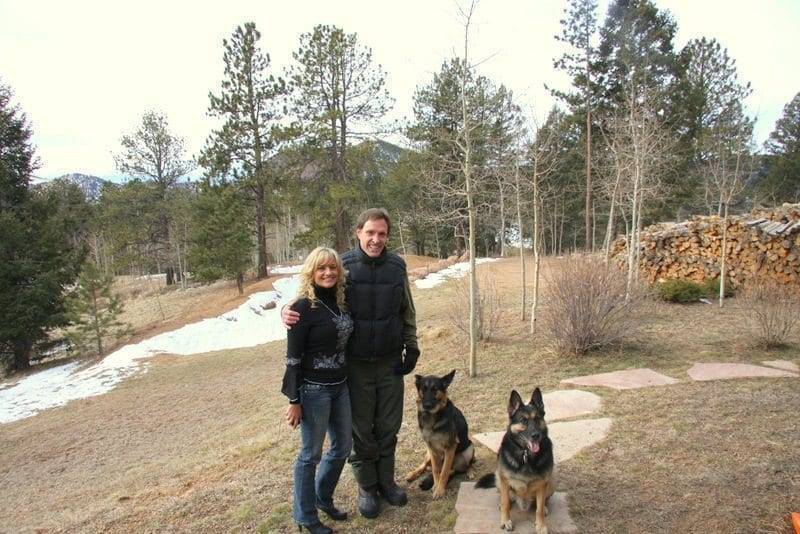 We had a great time delivering Mena to her new home in Colorado after she completed her service dog training with Superdog.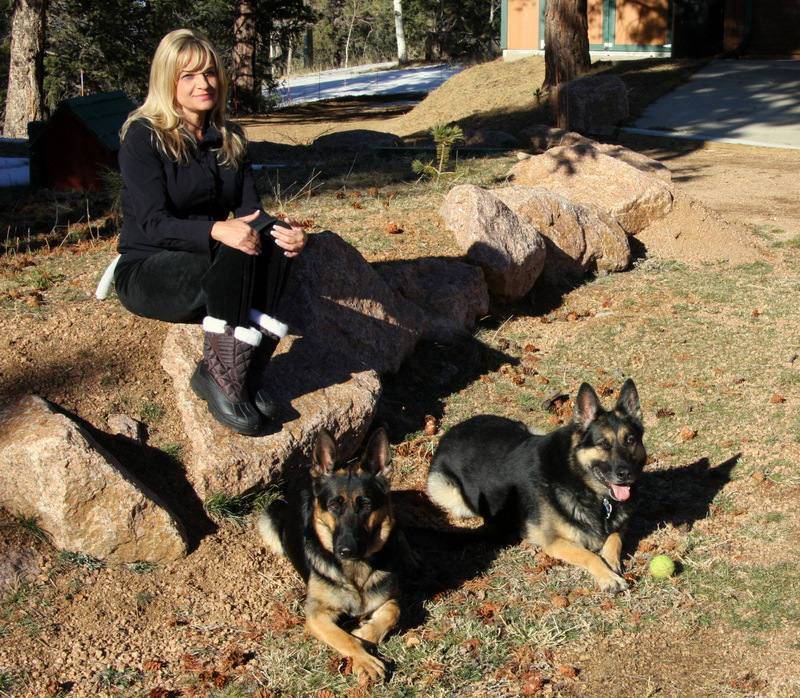 Sometimes things work out better than one could ever imagine. Mena did stellar in the Sacramento and Denver airports and in the cabin of the airplane. The two dogs got along fabulously and were in no time a bonded pair.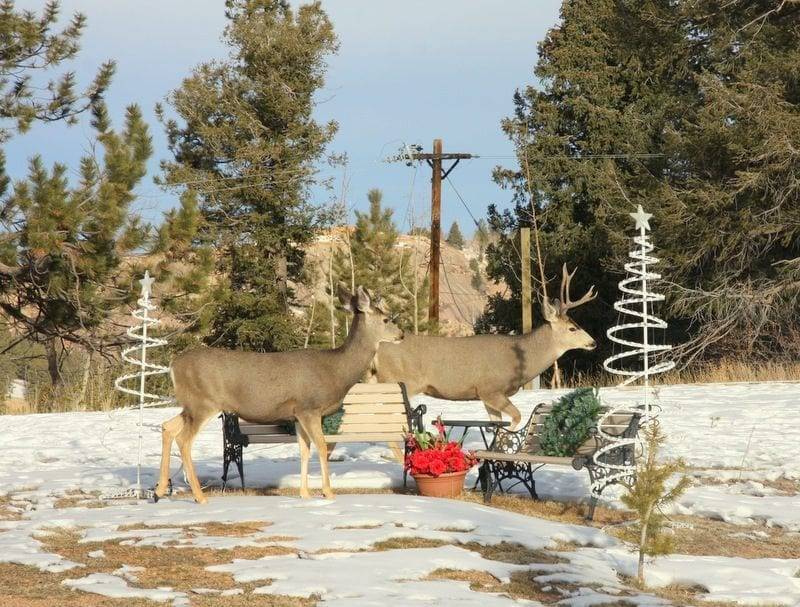 Off-Leash obedience is critical when you live at 11,000 feet. You can't have your dogs run after deer, much less predators. A buck like this one could seriously injure or kill a dog.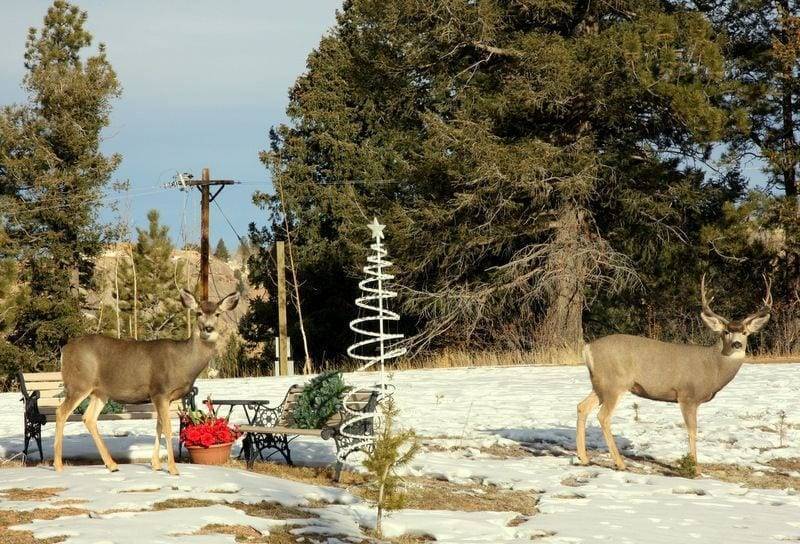 Anyone can train a German Shepherd, but not everyone can get a doe and buck on "Stand-Stay."

It was hard to give up a dog we spent so long training. Mena's new mate "Ryny" will look out for her now and continue her training.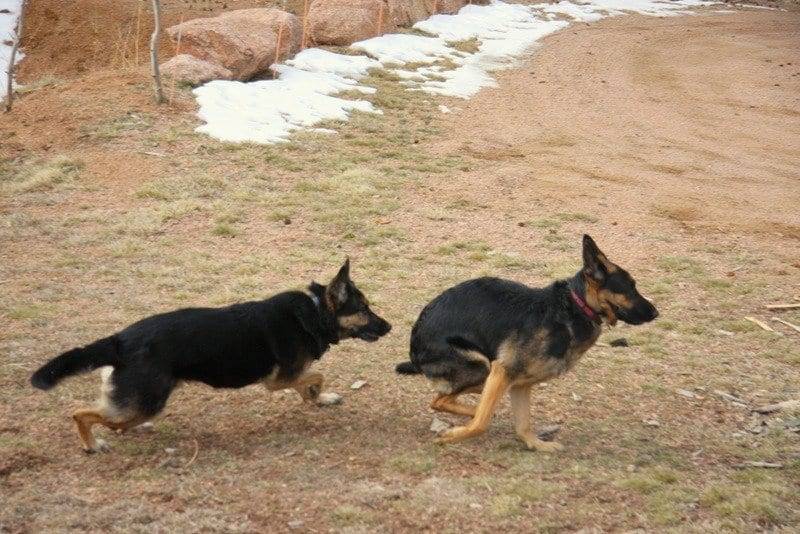 Integrity is what goes on when no one is looking.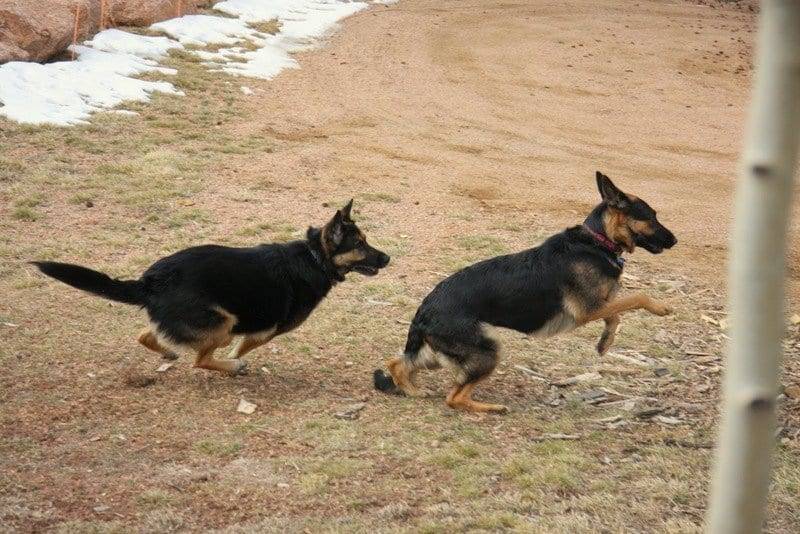 Doing the right thing is a reward in itself.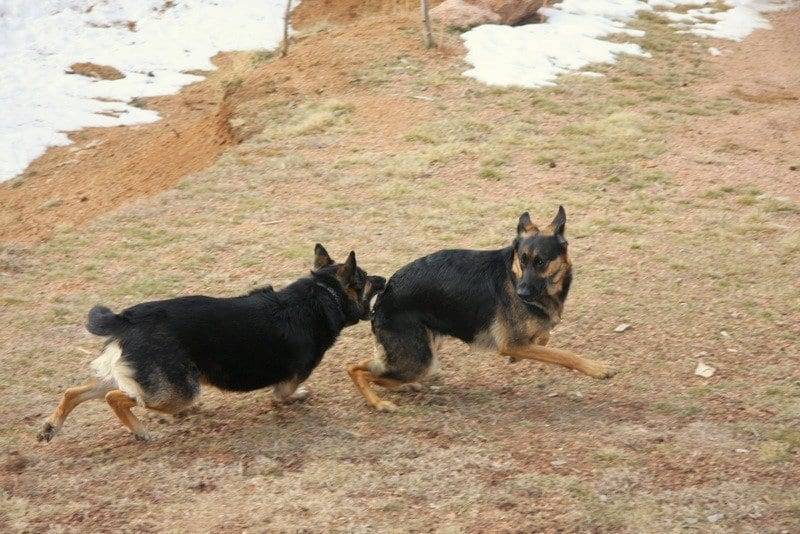 Justice is about everyone getting what they deserve.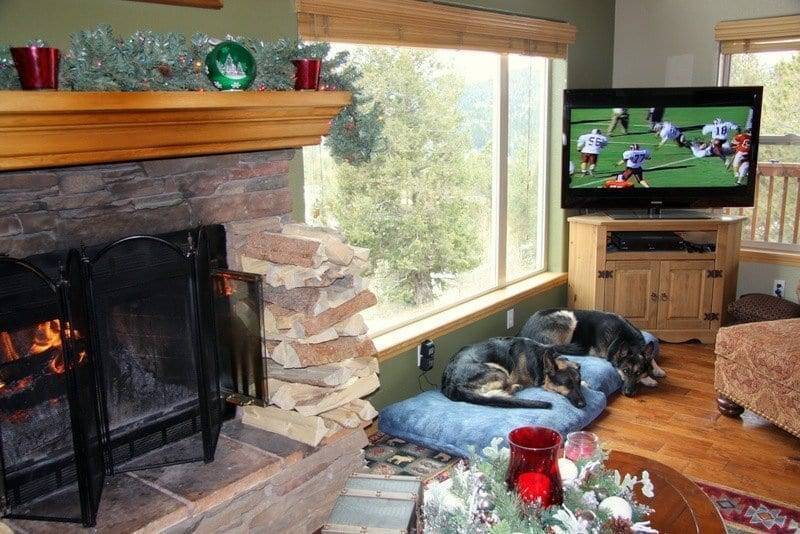 The best anyone can hope for in this life is an opportunity to love another with all their heart. Mena found her "Notebook Love" and will live happily ever after as someone's companion and service dog.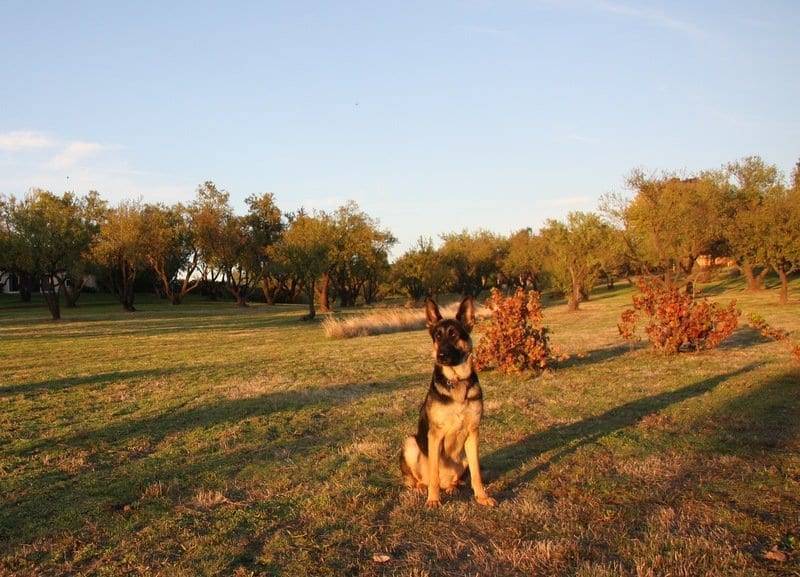 The point of this website is that you don't need a German Shepherd. This website has hundreds of photos of small dogs and other breeds equally as trained.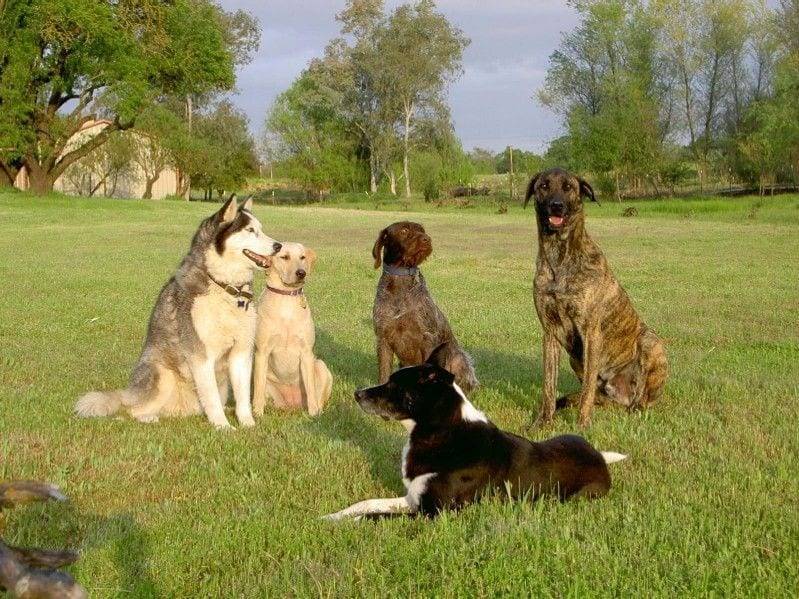 The Superdog program is based on having a relationship with your dog, not on rewards or punishments.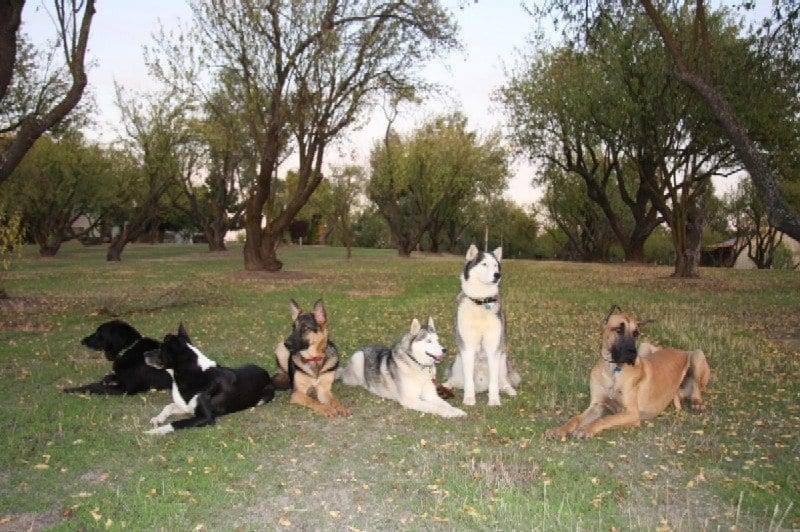 It is always good to cover your bases.
Service Dog Training Sacramento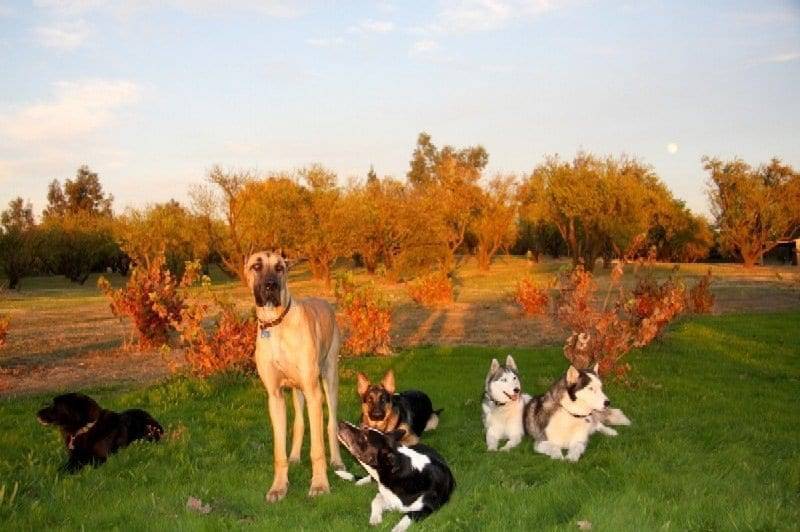 Amazing behavioral results regardless of size and age. Most any dog can complete Service Dog Training Sacramento with the right professional.