How to train dogs in the winter?
I take a lot of pictures because I want my prospective customers to see who we are, how the dogs look that we train, and what our 13-acre facility looks like.


We love the dogs and they have their own bedroom at DogAnswers Ranch.

Pretty much ZERO of the other dog trainers have eight dogs on "Down-Stay" to show you.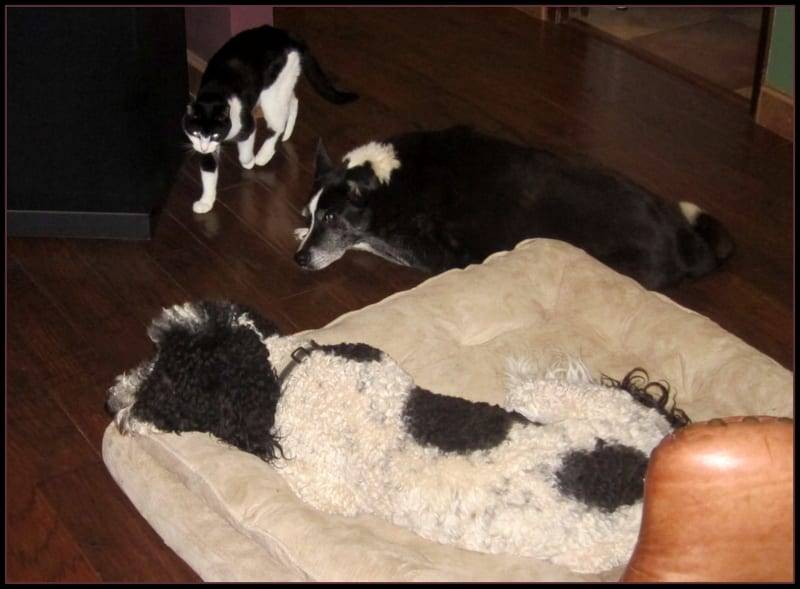 "Nelson" the Labradoodle's owners hired me to get him to ignore their cats.

Nelson demonstrates SELF-CONTROL while Mimi Huun and Kiki Puun test Nelson's newly acquired virtue.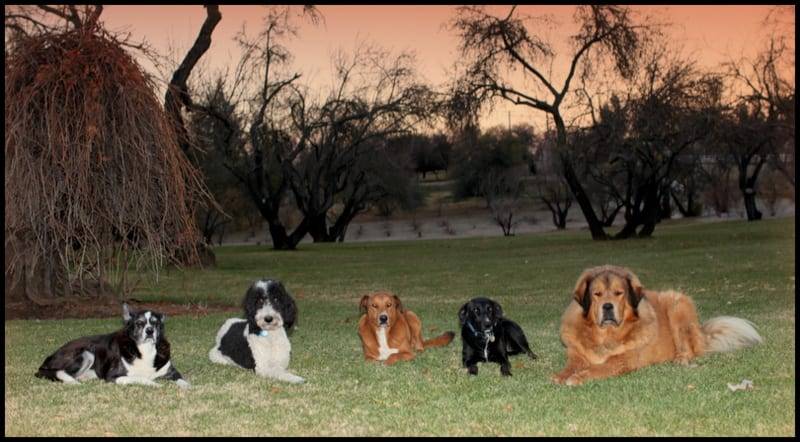 My PHILOSOPHY is I don't see how you can say dogs are trained if you have to use leashes to get them to listen.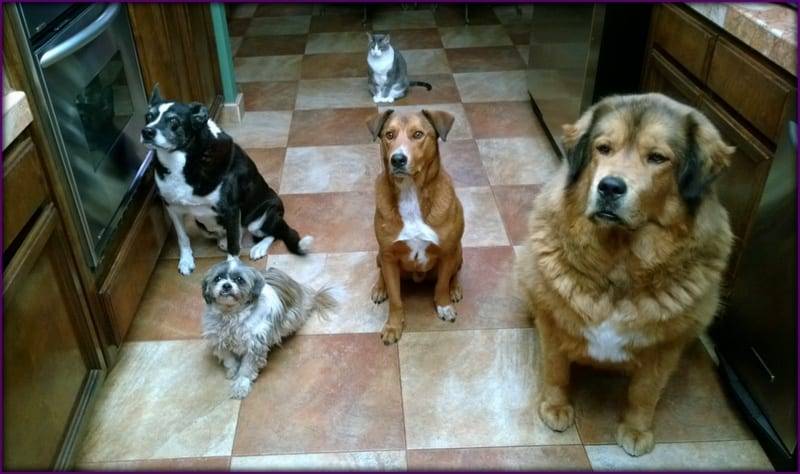 WE LIVE ON A RANCH. I am lazy and we have too many dogs to keep on leashes all the time; I train mine. All my dogs are great on or off-leash.
IF I LIVED IN THE CITY, I could wash my car without my dogs running away. I could walk my dogs in the city and they would listen and not run away, OR someone could come to my house and they would hold a "Down-Stay" while the people walked into my living room after they rang the doorbell.
YOU GET THE SAME RESULTS, even if you live in an apartment and only have one dog if you hire me.