David Baron the Dog Trainer

I was born to be a dog behavioral trainer and train dogs.  I love what I do helping dogs and their owners.
I have never been very religious, but I judge a tree by its fruit.
I always figured others judged things the same way and took pictures of all the 'dog training fruit' so I could show people and say 'This is what you get if you hire me, a dog as good or better than any on my website or my Facebook page.
Just like Santa Claus lives at the North Pole and has reindeer and elves, I too cheerfully accept my fate training dogs in Roseville, California.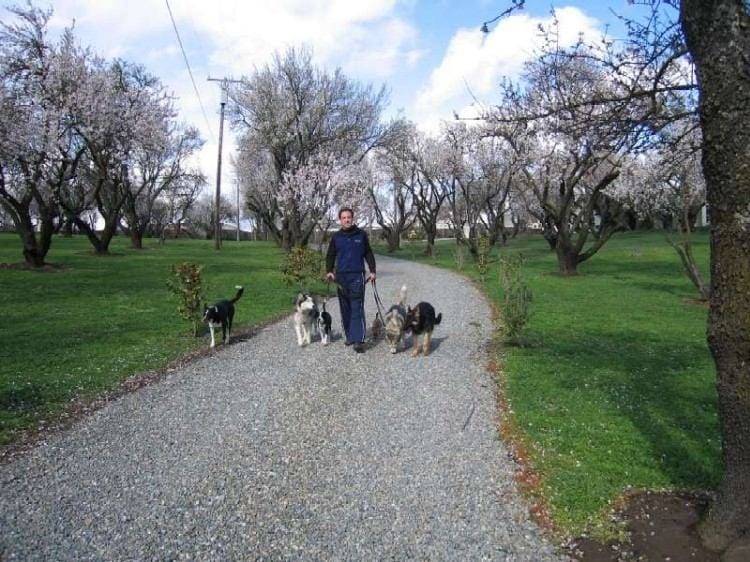 I am able to get most any dog to listen to its owner off-leash, and am able to help the most difficult and/or aggressive dogs.

Other people train dogs too, but my clients are getting the same results as I do.
I used to not know anything about dogs, but had the fortune to learn from the greatest dog trainer and behavioral expert ever.
The person was there for me when I needed him the most. Now, I am here for others.
I get the same Off-Leash results with small dogs, Pit Bulls, Huskies and even sighthounds not just German Shepherds and Rottweilers.

Like any endeavor in life, with the right attitude you always have the right voice, body language, posture and timing.

I am not a "Dog Whisperer." That implies one has an innate and extraordinary ability with dogs. Some peoples' dogs respect, trust and respond to them because the person has been taught certain things.
What I teach is mostly about a method with a curriculum.

Personally, I am very pragmatic and get bored easily when things don't work. I'm from the school of either it works or it doesn't.

Dogs seem much happier with a strong, confident owner that looks and acts like a leader to them.

I am not the kind of dog trainer who will tell you that our way is the only way, and that everyone else is wrong. I will tell you everything everybody else is doing too if you want; however, I will recommend what works and gets results.
This video has 500+ photos of dogs I trained.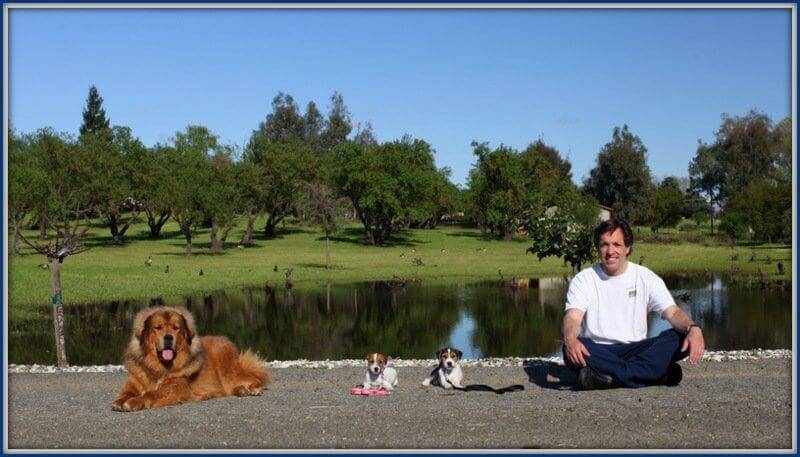 I like my Service Dog School of America program because it works and we love the dogs and there is a lot of petting and friendship.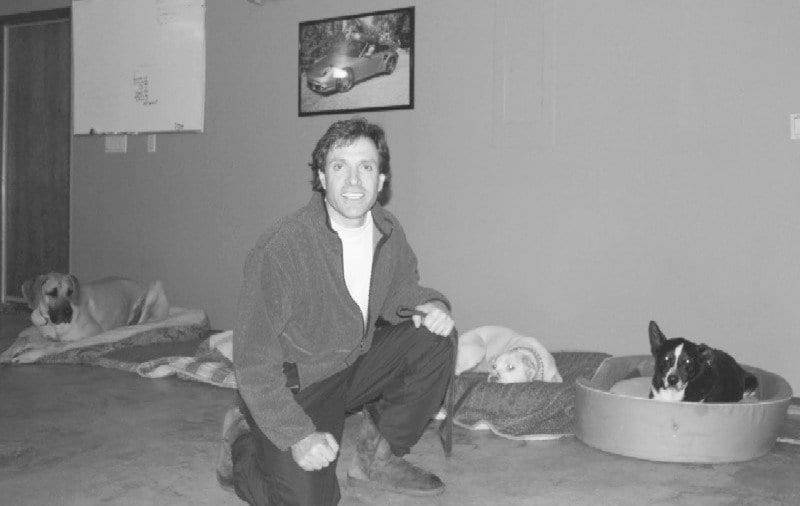 I personally guarantee the results you see in these pictures with your dog too if you do what we say and practice a few minutes every day.