DOG BOARDING ROSEVILLE CA
Looking for Dog Boarding in Roseville?
You found the only Roseville CA dog boarding facility with crazy-good Cowboy cage-free doggy boot camp board training.

There are no steel and cement cages like Folsom Dog Resort, or the other ones using shock collars.  It is a ranch with a loving family, not a dog concentration camp run by people just in it for the money.
Nothing fancy. Just Dog Boarding Roseville, California.


We offer an alternative to what the other dog boarding in Roseville are offering. Superdog also teaches Off-Leash Dog Training Without Shock Collars."


What you want is dog boarding where they can train your dog at a cage-free dog board and training facility.
People ask what our facility looks like!!!
Roseville's #1 Dog Boarding

See exactly how we board and train dogs with Off-Leash obedience, puppy training, and training aggressive and behaviorally-challenged dogs at our 13-acre Doggy Boot Camp dog boarding and training facility.
You and your dog get the most-qualified trainers and best boarding facility at an affordable price point. We can also help you if you need In-Home Lessons or Dog Board and Train.
ROSEVILE DOG BOARDING

Superdog is the Sacramento Area's #1 dog trainer and able to help you control your dog's behavior so your dog wants to listen to you off-leash.
Behavior Trainers are usually only thought of to help with pushy, whiny, controlling, jealous, dominant and aggressive dogs that jump on people, sliding glass doors and cars, bark incessantly and need potty training, but if you want your dog to listen off-leash, call us.

ROSEVILLE PUPPY BOARDING

We offer Puppy Training Lessons or bring your 8 to 9 week old puppy to DogAnswers Ranch and we will give you back a 4-month-old better-behaved than most peoples' adult dogs.
NO ONE LOVES DOGS MORE

We love the dogs we board at our home. There is a lot of petting, massaging, affection, friendship and hanging out together.
WE BOARD THE RIGHT WAY

Why not choose Love, Affection, Friendship, Respect and Trust instead of people who keep dogs in cages and are just in it for the money.
We don't believe in add-on charges where you pick up your dog and it ends up being a lot more money than you expected.
| | |
| --- | --- |
| PUPPY and SERVICE PUPPY BOARDING | OFF-LEASH without SHOCK COLLARS |
| ROSEVILLE'S TOP-RATED BOARDING | REAL COWBOY DOG BOARDING RANCH |
| DOG BOARDING ROSEVILLE | A STATE-OF-THE-ART 13-ACRE FACILITY |


Welcome to Superdog Boarding!
"Roseville's First Behavioral Dog Boarding"
I am David Baron the Dog Trainer. I learned to train dogs from my father. This is my destiny. No one loves dogs more. I care and want to help.
The Superdog method is based on The Canine Spatial Relationship,
the first comprehensive Behavioral and Off-Leash training method.

COGNITIVE-BEHAVIORAL DOG TRAINERS instead of "rewards," corrections, rewards, punishments, domination and force.

REAL OFF-LEASH BOARDING
99% of the websites do not show dogs that are off-leash obedient. Superdog shows you almost 1,000 dogs!!!
Like most dog owners in Roseville, Folsom and Northern California you are in search of dog boarding where they can help you with puppy training or specialized training to help solve problems with dog obedience, dog aggression, dog behaviour, dog command recognition, dog ownership training, and training for a dominant dog.
Superdog's Roseville Dog Boarding has the most effective training and safest, cleanest dog boarding in Roseville.

We can also help with Emotional Support Dogs, Therapy Dogs, and Service Animals or Assistance Dogs.

You don't need a German Shepherd! We get the same off-leash results with small dogs and difficult to train breeds.

Definitely call us if other dog trainers, behaviorists or veterinarians tell you that your dog is too aggressive, too dominant or too stubborn, can't be trained and should be euthanized or re-homed.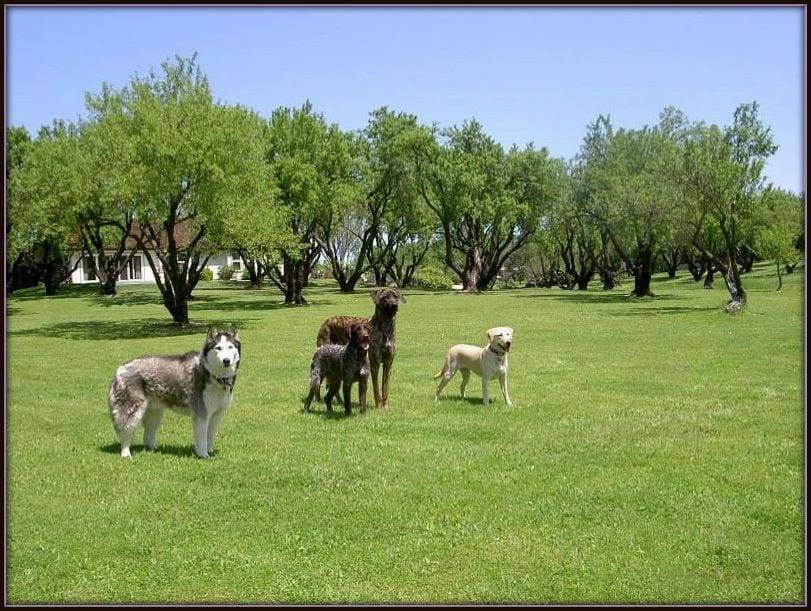 With over five decades of proven experience, David Baron and his protege John Vinton are able to help with achieving your desired goals with your dog.
And no one loves small dogs more.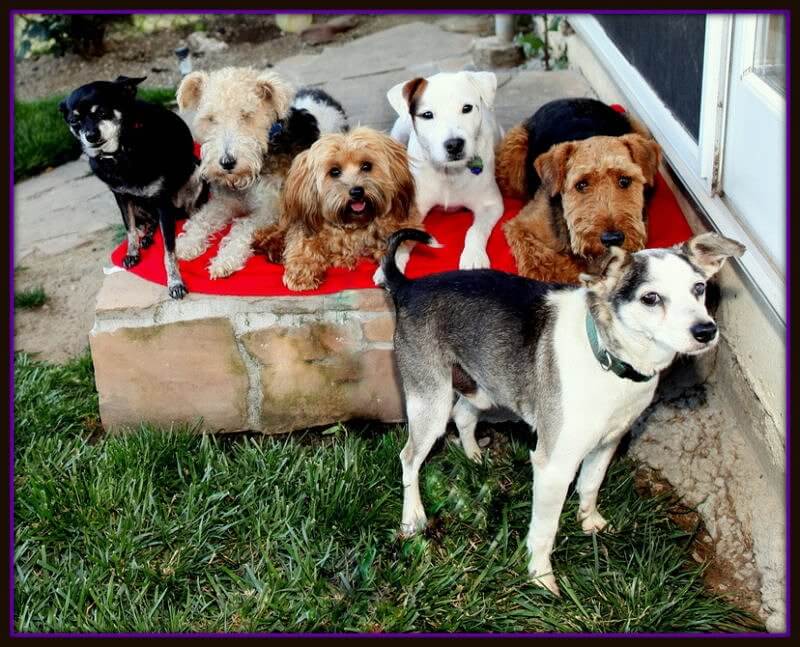 "David Baron has an awesome dog boarding ranch. When we came to see him in Roseville, we were desperate. Our dog Rudy was out of control, both people and dog aggressive. We had seen multiple dog trainers, behaviorists and even a specialist at Cornell University. Everyone told us to put the dog down. We were heartbroken and turned to Dave as a last resort. When we brought Rudy to see Dave, he was highly aggressive and anxious. After working with Dave, Rudy was a sweet, well behaved and no longer dog or people aggressive. I am so grateful to Dave for his help in saving our dog, Rudy." Dr. Rebecca Wong
"He was very professional and effective. We looked at every dog boarding place in Roseville and Northern California and Dave stood out by far. He was easy to understand, concise and made the training fun for us. We really felt empowered that we were taught the skills necessary to feel confident enough to have our dog under control in any situation, even if he was not on a leash. Dave was a little more money, but well worth it." Lisa M.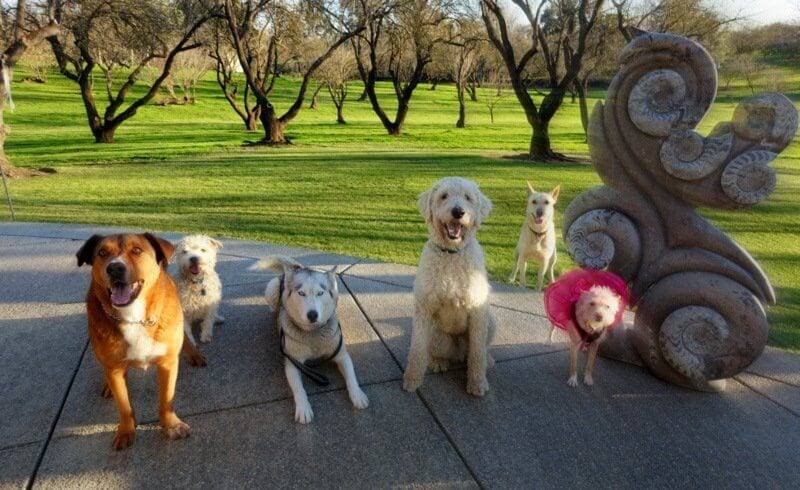 AMAZINGLY EFFECTIVE dog boarding in Roseville for the Greater Sacramento Area, and Northern California.

Whether you have a puppy and need boarding for a service dog or service animal, emotional support dog, therapy dog, or an older dog with undesirable behavior, Superdog provides great value and excellent service.
No dog boarding in Roseville or Northern California is getting anywhere near the results we get with stubborn, dominant and aggressive dogs. We won't waste your time. Ours works, the other ones don't or they would have the same similar photos of trained dogs too.
Roseville's #1 Dog Boarding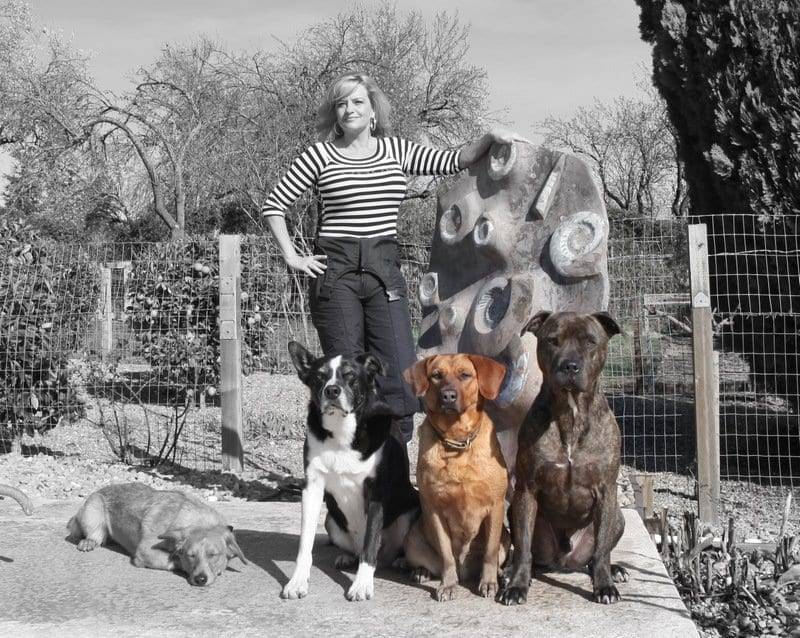 SmartPet® SmartDogOwners
Sometimes the training a dog needs surpasses what the owner is capable of achieving on their own, or someone has money and wants us to train their dog for them, then Dog Boot Camp also known as Dog Board and Train is a more appropriate option.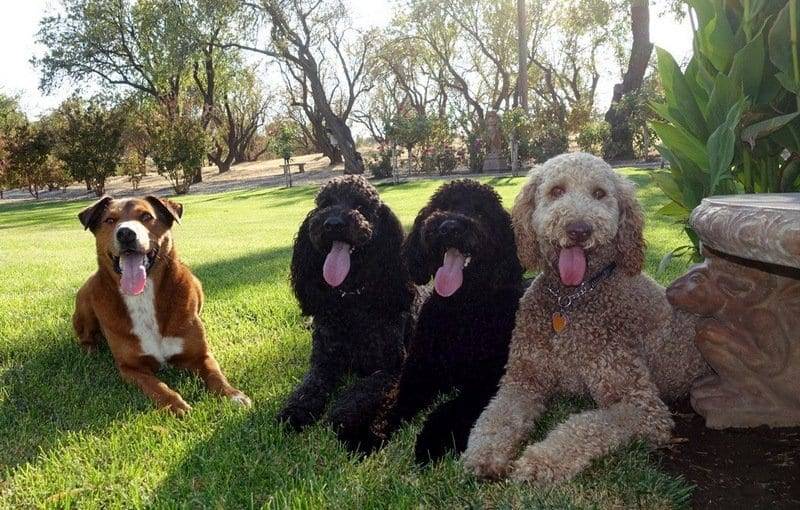 SUPERDOG'S ROSEVILE DOG BOARDING
The Area's #1 Dog Dog Boarding 
Superdog is well-known for our 5-star rated dog boarding programs, dog training school programs, and Dog Boot Camps which are all offered year-round here in Roseville  at our 13-acre facility.
If you are looking for a Crazy Good Boarding for your dog to provide your dog with the type of careyour dog will love you for, reach out to us!

Need Help? No Problem.</strong
Our Happiness Engineers are here to answer your dog training questions.
Contact The Facility and Get Dog Boarding Prices
We board dogs in the City of Roseville, California and offer this service for clients in the surrounding Service Areas.

Zip Code: 95661 ,95677 ,95678 ,95746 ,95747 ,95765
External Resources:


Superdog provides Dog Boarding Roseville for clients in the Greater Sacramento CA Area.