American Bulldog
AXL the AMERICAN BULLDOG "TO PROTECT AND SERVE"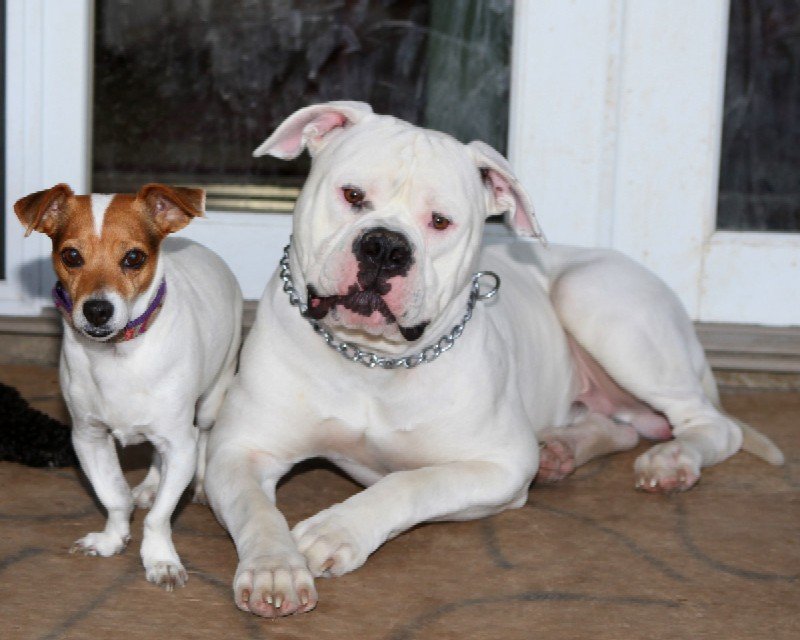 The other dog "Zoey" the Jack Russell Terrier for laying on the couch all day and coming most of the time when called.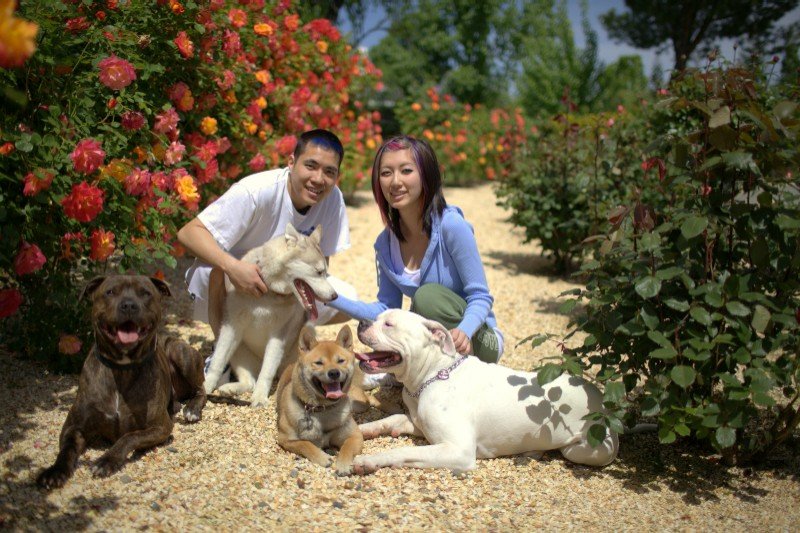 Axl is a really good boy and loves visiting his friends at DogAnswers Ranch.
A lot of American Bulldogs and bully breeds are either skittish or a little aggressive. They are one of those breeds that seems to be on one end of the spectrum or on the other.
We are behavioral trainers and can help you so your dog is not aggressive or skittish.  We train for temperament and quality of interactions.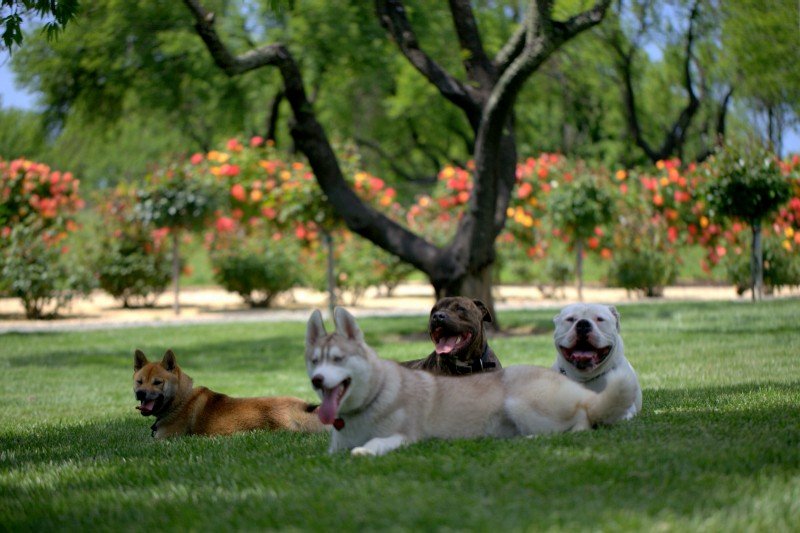 Everyone listens and does everything the first time they are told in a perfect world.  Most of us do not live in a perfect world though is the problem.
If everyone did everything we say the first time they were asked, life would definitely be a lot better for everyone.

Axl is good and helps DaveTheDogTrainer with other clients and their dogs' lessons.
Notice how none of our competitors have photos of dogs that are trained and obedient off-leash like I do.  
I don't have anything bad to say about anyone, just pointing out the obvious that this website has 1000's of photos and videos of trained dogs and my competitors' do not.

They can't tell you what a good time is, but they know it when they are having one.
Imagine if your dog was good with other dogs and you could let it run around off-leash and it would come if you called it.

The dogs want to cooperate and like being obedient and paying attention.
Dogs are genetically programmed to follow a leader.  Dogs do not run away from a dog pack.  They run after the little animals the leader says and hunt in a pack.  That is the dog training method we use to get dogs to listen and be obedient.

These puppies don't think about running away and are tightly bonded to their humans.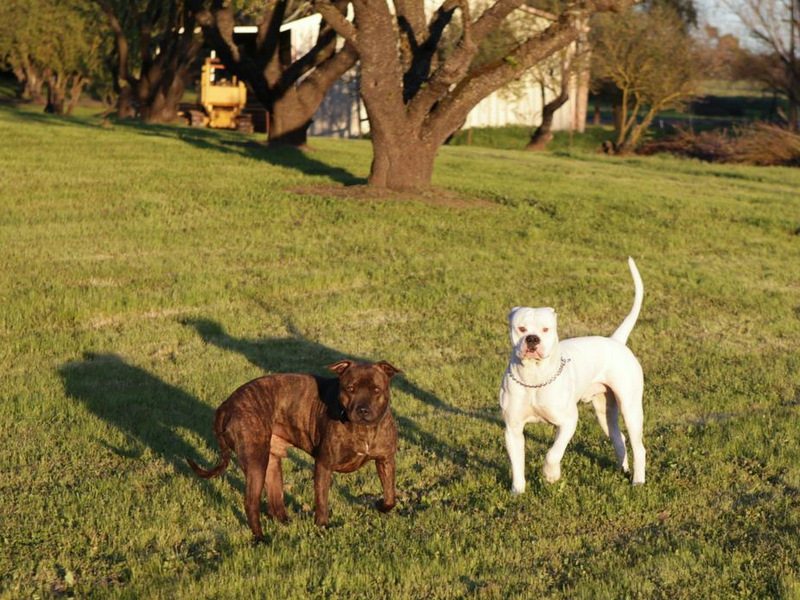 Some of Axl's best friends now are other bully breeds like Rocco.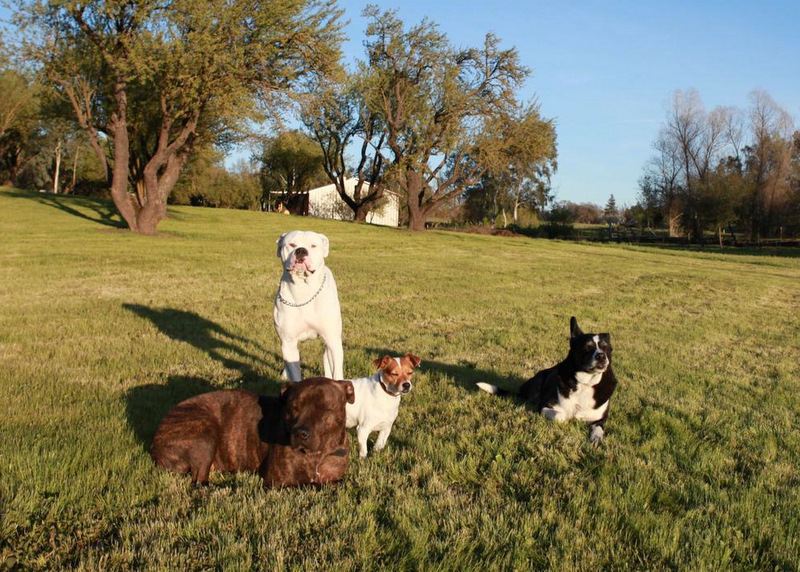 Axl always has a good time hanging out with his friends.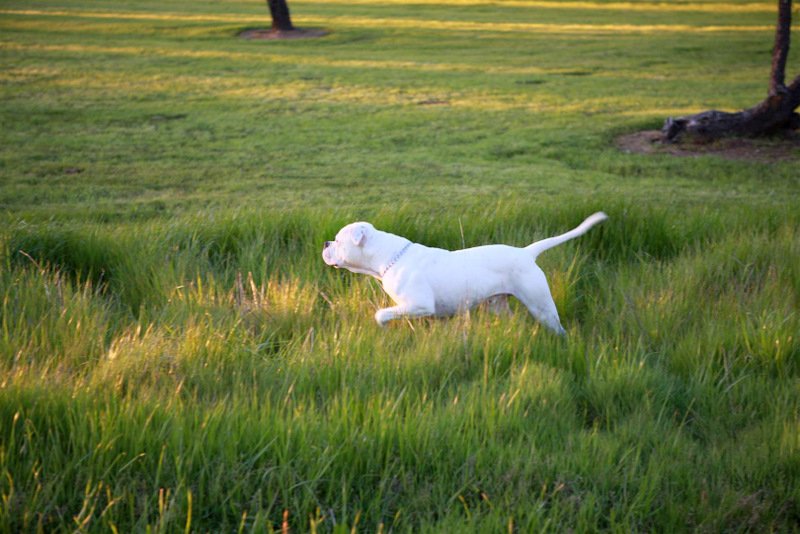 Axl has a chance to be a dog and gets some needed exercise.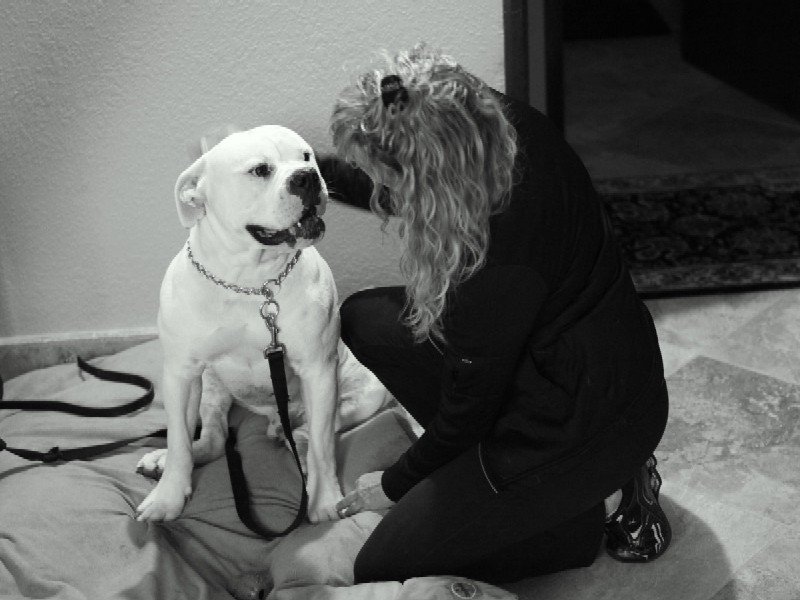 Axl likes Niki more than DaveTheDogTrainer because she smells better.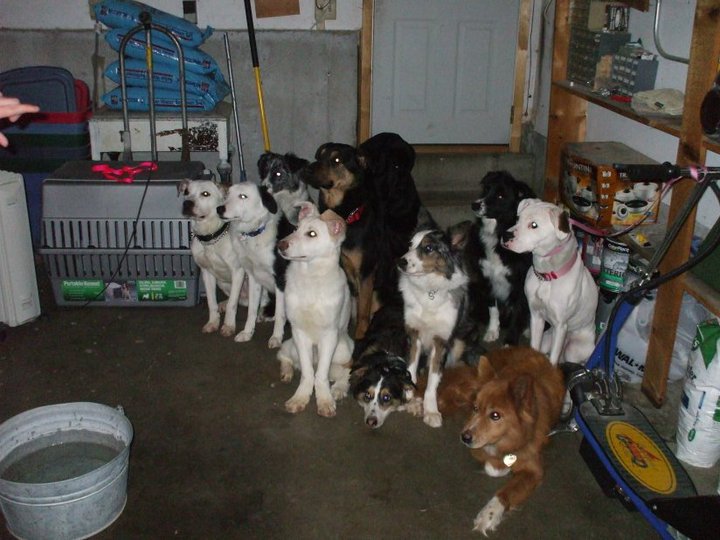 The dogs think Niki is the queen.

The food always seems to taste better at DogAnswers Ranch.

Zoey and Axl work on their suntans out by the pool.

PRIVATE LESSONS work great and are effective 99% of the time.  Sometimes the level of training a dog needs surpasses what the owner is capable of achieving on their own and Board Training is a more appropriate option.

DAVID BARON'S SUPERDOG
America's #1 Dog Trainers
See our other Super Dog Pages. . . . 

Superdog provides On and Off-Leash Dog Training and behavioral services in the Sacramento Region, the San Francisco Bay Area and Northern California.